Tenants
Looking for a property to Let is exciting whether it is your first Let or if you are simply looking for a new home elsewhere.
At LT Lettings we also know that there is quite a lot to think about and we assure you that will assist you throughout the whole process, from the initial viewing to the moving in date.
Our services for you will not end once you have moved in though as we will also be available for you throughout the whole Tenancy so you can go about your busy life, safe in the knowledge that we are always there to assist, should you need any help.
We believe in transparency and have outlined any Application and Amendment Fees below. In keeping to our principal that Tenants should not have to pay for additional services, neither do we charge for 'Right to rent' checks.
Deposits:
A holding deposit of one week's rent is required, per property, prior to commencing the full referencing / credit checks of all parties wishing to proceed with a designated property (aged 18+)*.
(*Please note a holding deposit does not constitute the offer of acceptance of a tenancy until such time as successful referencing is completed and the tenancy agreement is signed.)
The holding deposit may be retained until the commencement of tenancy and then deducted from the first month's rent.
This holding deposit can be retained by the agent, in the event of the following occurring:
Applicant provides misleading, false or inaccurate information on their referencing application.
Failing the 'Right to Rent' checks.
Applicant withdrawing from the property or failing to take reasonable steps to enter into a tenancy within the agreed timescale.
A Security Deposit, equivalent to five week's rent, will be required after passing the Reference Stage. Alternatively you can ask us about another option, which is a Deposit Replacement Service, provided by OME.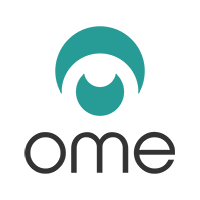 During your tenancy
Amendment fee (at Tenant's request – including contract negotiation, amending and updating your tenancy agreement during your tenancy) - £40.00
Unpaid rent/returned payments - levied after 14 days in arrears, this is the level of Interest on any unpaid or late rent 3% above Bank of England base rate.
Early Termination (at Tenant's request) - should the tenant wish to leave their contract early, they shall be liable for the landlord's costs in re-letting the property as well as all rent due under the tenancy until the start date of the replacement tenancy. These costs will be no more than the maximum amount of rent outstanding on the tenancy.
Lost Keys/ Security Devices - Tenants are liable for the actual cost of replacing any lost key(s) or other security device(s). If the loss results in locks needing to be changed, the actual costs of a locksmith, new lock and replacement keys for the tenant, landlord any other persons requiring keys will be charged to the tenant. If extra costs are incurred there will be a charge of £15 per hour for the time taken replacing lost key(s) or other security device(s).
Please contact us if you require further information about these charges.